Choosing your letting agent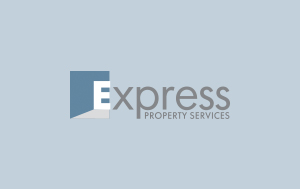 One of the most important things a landlord does when renting their property is to choose their letting agent. The chosen agent is going to be responsible not only for finding a suitable tenant for the property, but also for looking after both the property and the tenancy for the duration. Knowledge, experience, professionalism and dedication are essential.
The most common first question I've been asked by landlords over the last 27 years is "how much do you charge?". And the second question… "How much rent can you get me?". Inevitably, these two questions have led to some agents quoting lower fees than they should, and higher rents than they can achieve. Whilst the questions are relevant, they are far from being the only considerations that matter.
Instead, spend time researching the agents available in your area. Look for independent reviews. Take a good look around their website. Speak to them - do they inspire confidence? Is the firm a small independent or a large chain (or something in-between)? Do they employ target driven negotiators to find a tenant, and then pass on the responsibility for day-to-day management to somebody else? If they do, are you satisfied that the target driven negotiator really cares about who rents your property, or is he going to be satisfied with anyone, so long as he meets his target (and gets his commission)?
Coming back to the question "how much do you charge?", since 27 May 2015 it is a legal requirement that agents display their full list of fees on their websites and in their offices. So, finding the answer to that question should now be very easy. Tip: don't just look at the headline commission rate. Look at all of the other fees that might be applicable. Cheapest isn't always best, and neither is the most expensive.
Something else to consider is on-going maintenance of the property. This responsibility is usually delegated to the letting agent and it is important therefore to have an understanding of the contractors that will be used, along with the rates they charge. How good are the contractors? Are they nationally based companies employing a fleet of operators who may or may not care much about the quaility of work they do, often safe in the knowledge that they will never have to deal directly with the the paying customer – the landlord of the property; or are they small local businesses, who genuinely care about their reputation? Overpriced/poor quality work can cost you dearly.
Consider the benefits of using an ARLA licensed member.
The Association of Residential Letting Agents (ARLA) was formed in 1981 as the professional and regulatory body for letting agents in the UK. It was recognised that the requirements of the residential lettings market were so detailed and specific that a separate organisation was required to promote standards in this important and growing sector of the property market.
Why use an ARLA licensed member?
Not all agents are regulated. Most landlords do not realise that the industry is not regulated. Anyone can set up as an agent. Every year agents without experience or training cause problems and financial difficulties for landlords.
ARLA members volunteer to have their client accounts inspected by neutral experts. ARLA licensed members have to submit an accountant's report every year to ensure that client monies are being processed correctly. Their Professional Indemnity Insurance is also checked annually and they pay into a Client Money Protection scheme to ensure landlord confidence.
ARLA check all members'qualifications and experience. ARLA Licensed members need to hold NFoPP (National Federation of Property Professionals) Awarding Body qualifications or equivalent. ARLA Licensed members have to follow Rules of Conduct, engage in a Continual Professional Development programme (CPD) and adhere to best practice guidelines.
Remember – your chosen letting agent will not only be responsible for finding you a tenant, but also for ensuring compliance with the very many legal requirements of a landlord; for arranging maintenance works on your property; for keeping a smooth running tenancy and, when things go wrong (and sometimes they do), for sorting things out efficiently and effectively. Choose your letting agent carefully - it really is one of the most important decisions you will make as a landlord!
Thanks for reading.
Mark