About
Hello, my name is Mark Francis and I'm the founder and Managing Director of Express Property Services.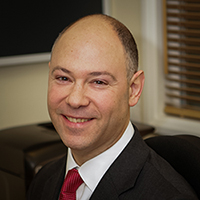 We are a small, friendly, family run business letting and managing property across west London from our office in Chiswick.
When I started out as a lettings agent back in March 1988 my ambition was never to be the biggest. But I was determined to be the best I could possibly be and for my company to reflect my values of honesty, integrity and doing the right thing for landlords and tenants alike.
I'd like to think our reviews act as a testimony to our approach.
Much of our property portfolio is in and around Chiswick and my family and I have lived in the area for more than 20 years.
I believe in quality over quantity when it comes to the number of properties we take on and manage. This allows me to work with serious landlords who want the highest calibre of tenants and to provide the highest standards of care and advice.
The bespoke and personal nature of my business means I'm involved with all aspects of the lettings process and I'm always on hand to deal with landlords' and tenants' needs.
I also have built up a superb network of excellent industry suppliers over the decades to include maintenance contractors, insurance providers, photographers, inventory clerks and legal advisers. All have been very carefully selected for their quality of product, honesty and consistently good service. To find out more about our property management services please follow the link.
I have been a member of ARLA Propertymark since 1992.
I invest heavily in making sure I'm up to date with the constantly changing laws and regulations which cover the lettings industry and this ensures my clients get informed, accurate advice.
As a company we are also affiliated with various organisations (logos at foot of page) and hold Professional Indemnity (PI) insurance cover of £500,000. Our PI provider is: W. R. Berkley UK Limited. Registered Office: 34 Lime Street, London EC3M 7AT. Registered in England & Wales 09546454. Geographical Limits: Worldwide excluding USA/Canada.
We are a member of The Property Redress Scheme (membership number PRS020273) and part of ARLA Propertmark's Client Money Protection Scheme (click here to see our Client Money Protection Certificate). Our Client Money Handling Procedures are covered by ARLA Propertymark's Conduct and Membership rules, which can be viewed here
And from June 2019, we're supporting community content on ChiswickW4.com

If you would like to have a no obligation chat about renting your property please feel free to contact me on 020 8994 5000 or via mfrancis@express-property.co.uk

Thanks for reading,
Mark
Express Property Services (UK) Ltd. Registered Office: c/o Tesciuba Limited, 72 Cavendish Road, Salford, M7 4WA. Registered in England and Wales. Company No. 5233160, VAT Number 849 1176 06