The 'Housing' Budget – Our Reaction
Mark Francis - Friday, November 24, 2017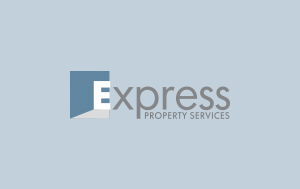 It's been dubbed the 'housing budget' such was the Chancellor, Philip Hammond's emphasis on getting Britain building and moving again. And while abolishing Stamp Duty for first time buyers on properties up to £300,000 (or the first £300,000 up to £500,000 in high value areas such as London) grabbed the headlines there were some things announced of interest to landlords...
I think the Stamp Duty decision will have very little effect on the market in Chiswick and west London due to the high property prices but every little helps as they say.
The things that really caught my ear were as follows:
Measures to enable councils to charge a 100% council tax premium on empty properties – which may force many landlords to either rent out their properties or sell them. But as many empty properties are owned by high net worth individuals this may have little impact.
Philip Hammond also revealed the government will look to encourage longer tenancies by incentivising landlords to offer them. No concrete proposal was outlined, and this could be a 'mentioned today, gone tomorrow idea.'
But I think it's a good idea. It's something I advise my landlords to do wherever possible. Once you find a good tenant, which is always my primary aim, the best thing to do is aim to keep them as long as possible.
There was also news about the introduction of Universal Credit, which the government is to spend £1.5 billion on to make payment quicker.
This includes removing the seven-day waiting period which, many letting agents had been worrying, would lead to mass evictions of tenants on Universal Credit who were then unable to pay their rent.
The issue has been much debated recently but for the vast majority of our landlords isn't an issue.
So, without wanting to throw a damp blanket over the 'housing budget' I don't really see anything that will hugely impact my landlords or indeed our tenants. I'll add a caveat of 'yet' to that statement.
If more detailed proposals are put forward regarding lengthier contracts then that could influence things, but it's very much 'as-you-were' folks in the world of lettings.
Thanks for reading.
Mark

Back to blog